In an exciting announcement, Polygon Pictures has revealed that they are collaborating with Marvel Studios on a new anime adaptation of "Spider-Man" titled "Spider-Man: Freshman Year." This upcoming project has generated a buzz among fans, eager to see their favorite friendly neighborhood superhero in anime form. Let's delve into the details and fan reactions surrounding this highly anticipated series.
Announcement and Production about Spider-Man: Freshman Year
Exciting news has emerged from the world of animation as Polygon Pictures, the esteemed Japanese studio, announced their collaboration with Marvel Studios on the highly anticipated "Spider-Man: Freshman Year" adaptation. The project is set to bring the beloved superhero to life in the form of an animated series, much to the delight of fans worldwide.
Although the initial announcement included the unveiling of the show's logo, specific details regarding the release date, cast, and crew remain tightly under wraps. Fans are eagerly awaiting further updates from the production team, eager to learn more about the creative talent involved and the anticipated premiere date.
As the collaboration between Polygon Pictures and Marvel Studios continues to unfold, anticipation builds for what promises to be an extraordinary addition to the Spider-Man franchise. With Polygon Pictures' esteemed reputation for captivating animation and Marvel Studios' track record of delivering exceptional superhero stories, "Spider-Man: Freshman Year" holds the potential to become an instant fan favorite. Stay tuned for forthcoming announcements that will surely heighten excitement for this remarkable animated series.
Polygon Pictures: Expertise and Track Record
Polygon Pictures has gained recognition within Japanese animation circles for their exceptional works, including the "Ajin" television anime series and film trilogy, as well as the "Godzilla: Kaijū Wakusei" film trilogy. Their involvement in the animation of "Star Wars: The Clone Wars" resulted in consecutive wins at the Daytime Emmy Awards. Additionally, their collaboration with Amazon on "Lost in Oz: Extended Adventure" earned them multiple awards at the Annual Daytime Creative Arts Emmy Awards in 2017.
Over the years, Polygon Pictures has showcased its talent and creativity through various projects. Their adaptations of Tsutomu Nihei's "Knights of Sidonia" and "Blame!" manga into 3DCG anime films and series were well-received by fans. The studio's commitment to delivering captivating content has been evident through their successful ventures and accolades.
Must read: Record of Ragnarok Season 3 on Netflix- Who will battle out God of the Underworld in round 7?
Fan Reactions and Speculations Around Spider-Man: Freshman Year Anime Adaptation
The announcement of the "Spider-Man: Freshman Year" anime series has sparked a range of reactions from fans. Some express surprise that the show is still happening, as they had speculated it might have fallen into development limbo or been quietly canceled. However, they are thrilled to learn that the project has persevered and is moving forward.
There are speculations among fans that the production of an animated series like this could progress despite ongoing strikes in the industry, as animation and voice acting are not directly affected. The possibility of Tom Holland voicing Peter Parker in the anime remains uncertain, but fans are excited about the potential. On the other hand, it has been confirmed that Charlie Cox will lend his voice to Daredevil, adding to the anticipation surrounding the series.
The decision to employ CG animation for the "Spider-Man" anime has intrigued fans. They anticipate a heavily stylized approach, considering Polygon Pictures' expertise in utilizing CG technology in their previous projects. The studio's track record with Marvel-related works also adds to the excitement and confidence in the upcoming adaptation.
Anticipation and Impatience for Spider-Man: Freshman Year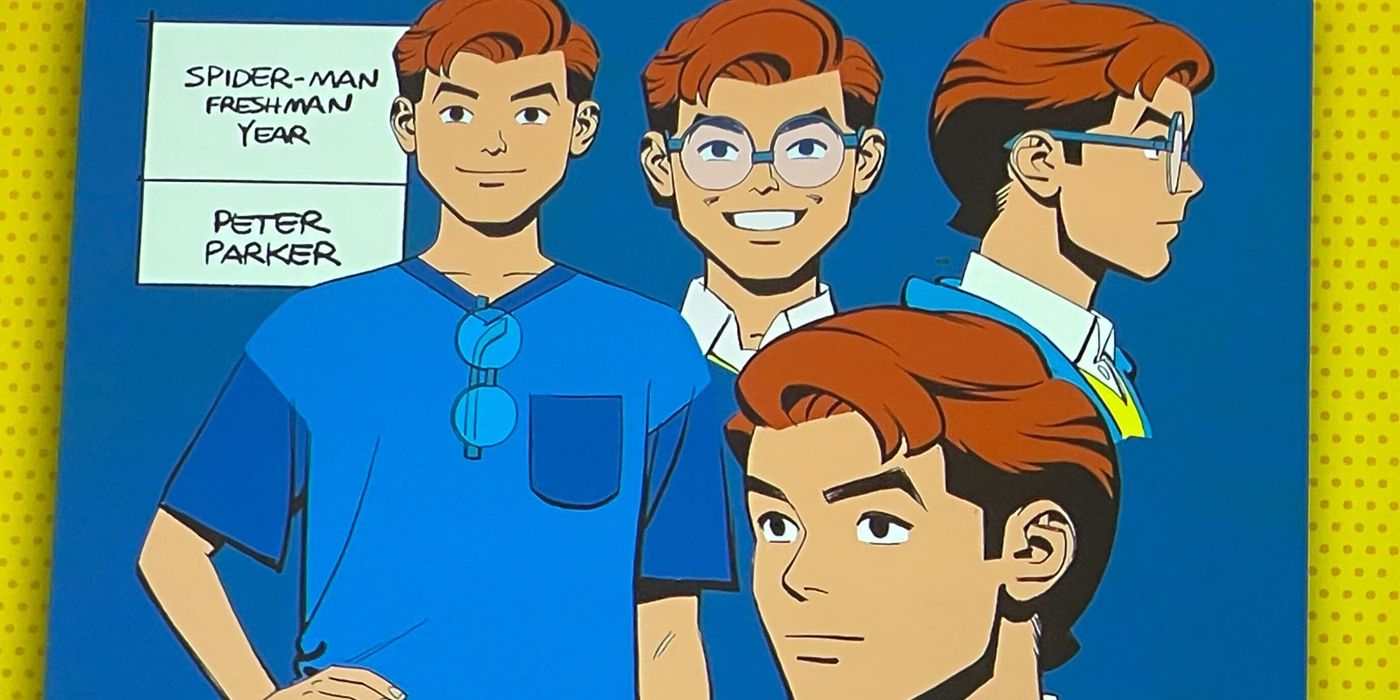 While fans eagerly await the release of "Spider-Man: Freshman Year," concerns have arisen regarding the perceived slowness of the production. With little to no footage or updates shared thus far, some fans question the reasons behind the prolonged development time. However, they remain hopeful that the series will deliver a high-quality and captivating Spider-Man experience.
Discussions have emerged about the writing process and the potential impact of not having a writer involved throughout the production. Some fans ponder whether the show's completion could proceed without a writer, but they express concerns about the optimal quality of the final product under such circumstances.
Release Details: When and Where Will It Release?
As of now, specific information regarding the release date and platform for the "Spider-Man: Freshman Year" animated series remains undisclosed. While Polygon Pictures and Marvel Studios have announced their collaboration on this exciting project, further details surrounding the premiere are eagerly anticipated by fans.
Given that the announcement of the series was relatively recent, it is not uncommon for production details, including release information, to be closely guarded at this stage. As fans eagerly await updates, it is advisable to keep an eye on official announcements from Polygon Pictures, Marvel Studios, and reputable sources for any forthcoming news regarding the release date and platform of "Spider-Man: Freshman Year."
Conclusion
The announcement of a "Spider-Man" anime adaptation by Polygon Pictures in collaboration with Marvel Studios has generated significant excitement and anticipation among fans. As the series, titled "Spider-Man: Freshman Year," progresses, fans eagerly await more information regarding its release date, cast, and crew. Polygon Pictures' impressive track record and expertise in animation, combined with the enduring popularity of the Spider-Man franchise, set the stage for a thrilling and visually stunning anime experience.