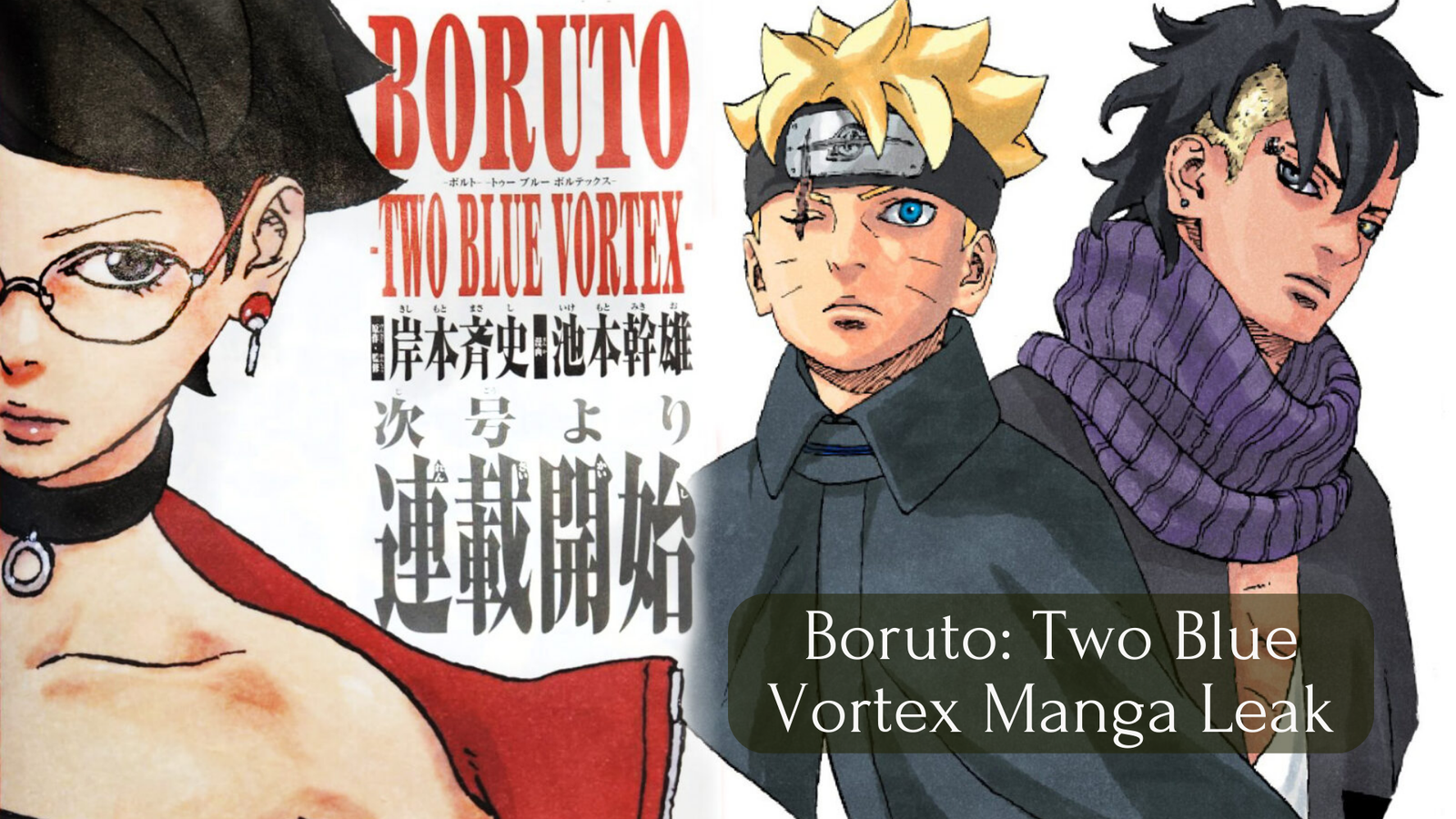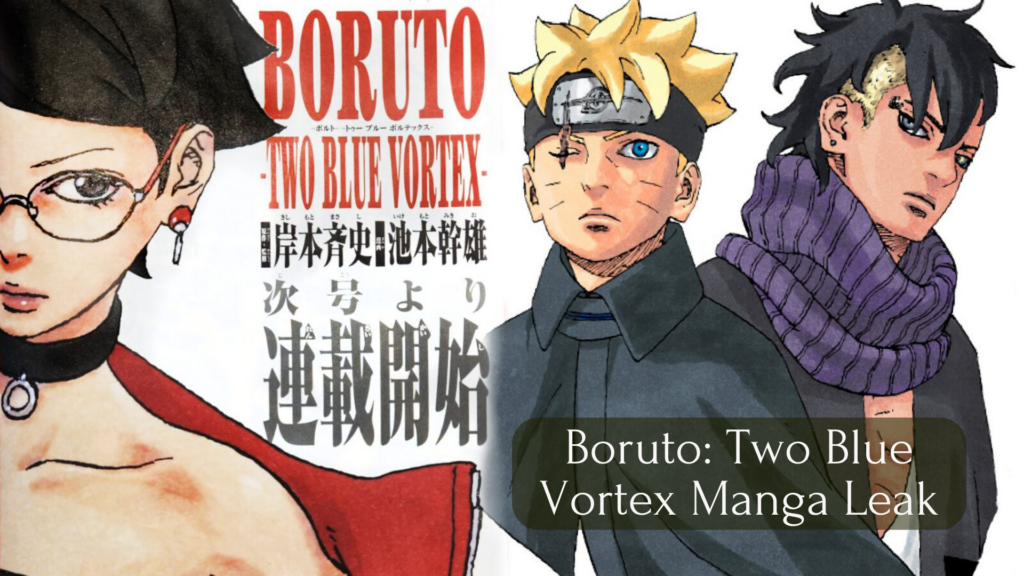 Boruto: Naruto Next Generations, the sequel to the iconic shonen anime Naruto, has captured the hearts of fans worldwide. While the anime faced mixed reactions due to its abundance of fillers, the manga has consistently impressed readers. The much-awaited news of the Boruto manga's return with a time skip has finally surfaced, sending the fandom into a frenzy of excitement. In this article, we will explore the leaked information that reveals a first look at Sarada Uchiha's post-time-skip character design and what we can expect from the upcoming installment titled "Boruto: Two Blue Vortex."
Before the Time-skip: Boruto's Journey So Far
Before delving into the exciting post-time-skip developments, let's briefly recap Boruto's journey up until this point. As the son of the Seventh Hokage, Naruto Uzumaki, Boruto carried the weight of his father's legacy on his shoulders. However, his early years were marred by a complex relationship with his father, who struggled to balance his duties as Hokage with his role as a parent. This strained connection led Boruto to seek recognition and attention in unconventional ways.
Despite desiring to forge his path outside his father's shadow, Boruto grappled with immense expectations, his talent leading to comparisons with Naruto's legendary achievements. After graduating from the Ninja Academy and bonding with Sarada Uchiha and Mitsuki, Boruto began his journey as a shinobi.
Discovering the powerful entity Karma during his adventures became a turning point in his life. Meeting Kawaki, marked with a cursed seal like Boruto's Karma, set in motion events that changed their lives forever.
As the story unfolded, Boruto's bonds with his friends deepened, and they faced threats together, including the villainous organization Kara. However, Kawaki's ominous words, "the age of Shinobi is over," hinted at a dramatic shift with the impending time-skip.
Boruto Gets a Time Skip; Titled "Two Blue Vortex"
Following in the footsteps of the classic Naruto series, the first part of the Boruto manga officially concluded with around 80 chapters. Now, the second installment, authored by Masashi Kishimoto and Mikio Ikemoto, is set to make its debut under the name "Boruto: Two Blue Vortex." Scheduled for release in V-Jump issue #10 on August 20, 2023, fans are eagerly anticipating the continuation of the saga.
Mark your calendars for the arrival of "Boruto: Two Blue Vortex" as the young ninja ventures into uncharted territory, paving the way for a thrilling new chapter in his life. The world of shinobi is about to undergo a remarkable transformation, and the excitement is palpable as we prepare to dive into this new era of adventure and action.
Also read: Light Cones are a must-have for any player who wants to go far in Honkai: Star Rail
Sarada Uchiha's Refreshing New Look in Boruto: Two Blue Vortex
The leaked visual has given us a glimpse of Sarada Uchiha's character design after the time skip in Boruto: Two Blue Vortex. She dons an entirely new outfit featuring the Uchiha clan's earrings and choker necklace, a bold departure from her previous attire. Most strikingly, Sarada now sports short hair, a stark contrast to the long locks she had before the time skip. The new appearance hints at her growth as a character and the potential challenges she may have faced during her journey.
Parallel to Her Father's Legacy
The resemblance of Sarada's cloak to the iconic Akatsuki cloak has sparked speculation among fans. Could Sarada be drawing inspiration from her father's past as part of Team Taka? Such a connection would add depth to her character and showcase her determination to honor her Uchiha heritage. As one of the central figures in the manga, Sarada's role in the story is anticipated to be pivotal, and her fresh design seems to reinforce this notion.
What to Expect from "Boruto: Two Blue Vortex"
With a substantial time skip taking place, the manga is poised to immerse readers in a dramatically transformed shinobi world, brimming with fresh conflicts and challenges. The narrative is expected to resume after the momentous events that saw Kawaki sealing Naruto within an alternate dimension, leaving Boruto with no choice but to flee from Konoha. As the story unfolds, fans can anticipate a riveting experience, as intense confrontations, unexpected alliances, and a cascade of revelations redefine the dynamics between Boruto, Kawaki, Sarada, and the entire cast of characters.
Sarada's Journey and Growth
Amidst the turmoil and uncertainty, Sarada's journey holds significant promise. Armed with crucial knowledge, she stands as a beacon of hope for the future. Her character arc is set to intertwine with Boruto's return, adding depth and complexity to their friendship. As Sarada plays a vital role in the upcoming installment, readers will witness her growth and evolution, making her a fan-favorite character to follow.
Fan Reactions to the Boruto: Two Blue Vortex Leak Anticipation and Excitement!
The first look at post-time-skip Sarada in "Boruto: Two Blue Vortex" has fans thrilled! Eager anticipation surrounds the characters' growth and evolution, while surprise and delight arise from Sarada's stylish new haircut and Uchiha accessories. Speculations and theories about her role and motivations are rampant.
Praise goes to Mangaka Mikio Ikemoto for the bold design choices, inspiring fan artists to create stunning artwork. Curiosity about the storyline, with altered memories and Hidden Leaf villagers targeting Boruto, fuels discussions about the upcoming manga's twists and turns. The fandom is electric with excitement!
Conclusion
The Boruto: Two Blue Vortex leak has ignited the excitement of fans, offering a tantalizing glimpse into the highly anticipated "Boruto: Two Blue Vortex." The time skip promises an engaging and dynamic exploration of our beloved characters, with Sarada Uchiha taking center stage in this thrilling saga. As the age of shinobi takes on a new and exhilarating form, readers can brace themselves for a narrative filled with depth, character development, and extraordinary battles. Come August 20, 2023, fans can embark on a riveting adventure alongside Boruto and his comrades as they face the challenges of the transformed shinobi world.