Though it may sound like milk and honey, Blue Box is a well-known romance manga from Weekly Shonen Jump. Blue Box, which features an odd love between two "sports-crossed" youths, seeks to revive the frequently trope-ridden genre by taking its premise to an unexpected level. Today, we will discuss the upcoming Blue Box anime adaptation from the manga series and the infinity ring magic it weaves.
Blue Box uses its dual sports idea as mere decoration to explain how a high school kid deals with his crush being closer than he ever thought. Written and illustrated by Koji Miura, Blue Box is a Japanese romantic comedy and sports manga series. It has been serialized in Shueisha's Weekly Shōnen Jump since April 2021, with its chapters collected into five tankōbon volumes as of June 2022.
It is alternatively titled Ao no Hako and La caja azul in Japanese and Spanish respectively. In August 2021, the first volume of the manga had over 170,000 copies in circulation in less than a week after its release which speaks a lot about Blue Box manga's popularity among the readers.
Blue Box Plot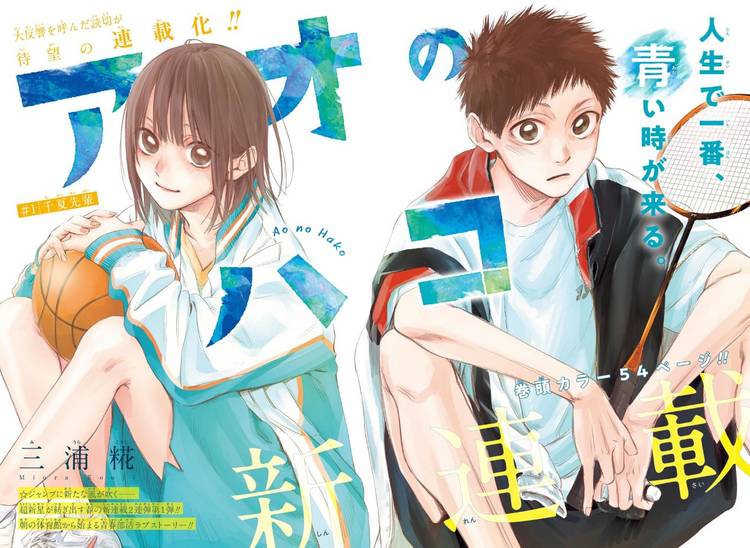 Taiki Inomata, who is a third-year junior high student, attends Eimei Academy, an integrated school with a robust sports program. Taiki, who recently joined the high school badminton team, strives to get to open practice as soon as possible. But no matter how early he gets up, he is always the second person in the gymnasium. Chinatsu Kano, Taiki's crush and a first-year senior high student, is always one step ahead of him.
Popularly known as the rising star of the basketball team, the gap between Chinatsu and Taiki could not be greater. Taiki may be a competent badminton player, but his popularity is nowhere near that of Chinatsu. This makes it even less probable that she will ever like him again. But, via some strange coincidence, she ends up residing in Taiki's house!
Taiki, in order to be a worthy match for Chinatsu, chases the same desire as his crush: to compete in the Nationals. Taiki begins practicing harder than ever before in order to establish a strong relationship with his new companion.
Blue Box Characters
Taiki Inomata and Chinatsu Kano are the main protagonists, as previously stated. Others already introduced in the manga include Taiki's best pals Kyo Kasahara and Hina Chono, who try to help him in the area of love. Kyo continuously attempts to inform Taiki that his romantic prospects with Chinatsu are limited to none. On the other hand, Hina encourages him to get the girl of his dreams by acting like the type of man she would date.
Blue Box Anime
Now, let's talk about why you are here today- Blue Box Anime adaptation. Hence, in case you were wondering Will there be a Blue Box anime adaptation? There is an answer to it. Yes, there will be an anime adaptation of the rom-com and sports manga series.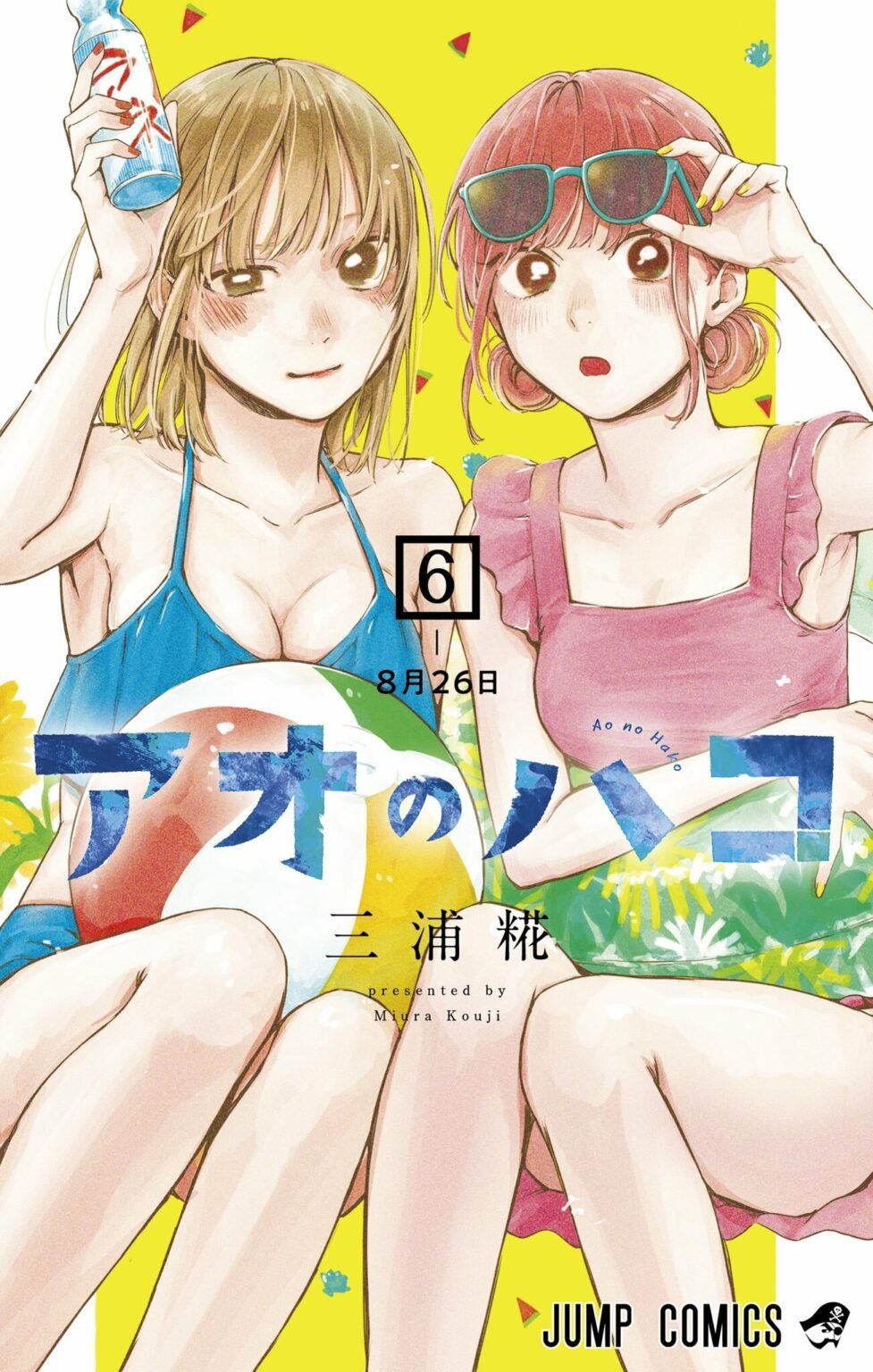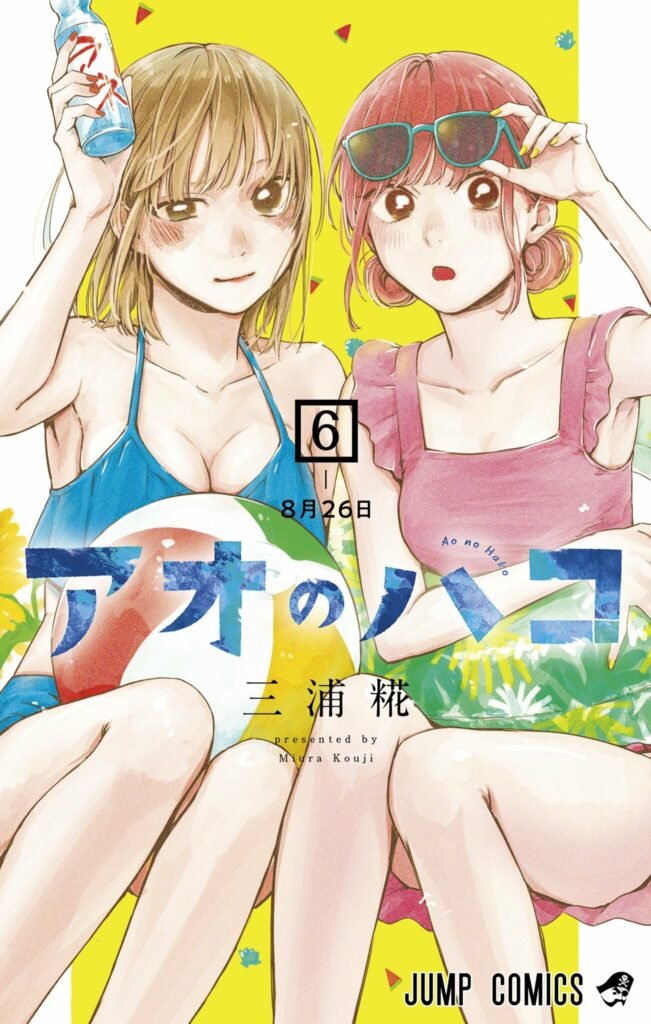 As per the posts shared on Twitter, it is leaked that Blue Box Manga will receive an anime adaptation. In a similar post by Anime News and Facts, the account claimed that the upcoming anime is in production.
Blue Box Anime Release Date
As of now, we do not have any information related to the Blue Box anime's release date. However, we will update this article when we get the info on that.
Summing It Up
The Blue Box manga series has been a super hit manga series, especially because of the storyline that pitches a romantic comedy and the love for sports among the characters. So, it will be worth the wait to witness this "milk and honey" get its anime adaptation. Well, that's all from our side for the day. We will update this article once we get more information and in the meantime, if you have any relevant information, make sure to comment on it.

We often post similar stuff on our website, so make sure to check it out and if you are a weeb, this place is heaven on earth for you!