Spy Classroom fans, mark your calendars! The highly anticipated second season of the anime adaptation of the popular light novel series is just around the corner. With an exhilarating new trailer and captivating key visual unveiled, anticipation for the upcoming missions is reaching new heights. But that's not all! The series is not only returning with a bang but also bringing along an array of exciting tie-in events, including a Sanrio collaboration, a board game, and more. Get ready to dive back into the world of espionage as Spy Classroom Season 2 is set to premiere on July 13, 2023.
Recap of Spy Classroom Season 1
In the debut episode of "Spy Classroom" titled "Mission: Flower Garden I" renowned spy Klaus struggles to effectively train a group of washed-out spy students known as Lamplight. Feeling like sacrificial pawns, the recruits, led by Lily (codenamed Flower Garden), devise a plan to confront Klaus. Lily intends to use poison gas on him but has a change of heart when Klaus imparts wisdom about the effects of war. Instead, she renders him paralyzed with the gas, revealing her immunity to poison and her determination to pursue her dreams after surviving the Great War.
In a twist, Klaus reveals he has shackled Lily's feet to a sinking boat. With her forgotten antidote, they narrowly escape drowning by paddling furiously. Recognizing Lily's potential, Klaus appoints her as the leader of Lamplight and acknowledges his shortcomings as a teacher. He proposes a new approach, encouraging the recruits to challenge and defeat him to improve their skills through practical experience.
Thus, the first episode of "Spy Classroom" sets the stage for the training and development of the Lamplight members under Lily's leadership.
Also read: Unveiling the Allure: My Next Life as a Villainess Movie Trailer, Visual, and Release Date Revealed – Exciting!
Trailer and Visual Unveiling for Spy Classroom Season 2
The latest update on Spy Classroom Season 2 has sent waves of excitement through the anime community. Kadokawa recently released a heart-pounding main trailer that gives fans a thrilling glimpse into the upcoming missions. Accompanied by the mesmerizing opening theme song, "Rakuen" by Nonoc, the trailer promises intense action, suspense, and the return of beloved characters. Additionally, a captivating key visual showcasing the team in action further amplifies the anticipation for the new season.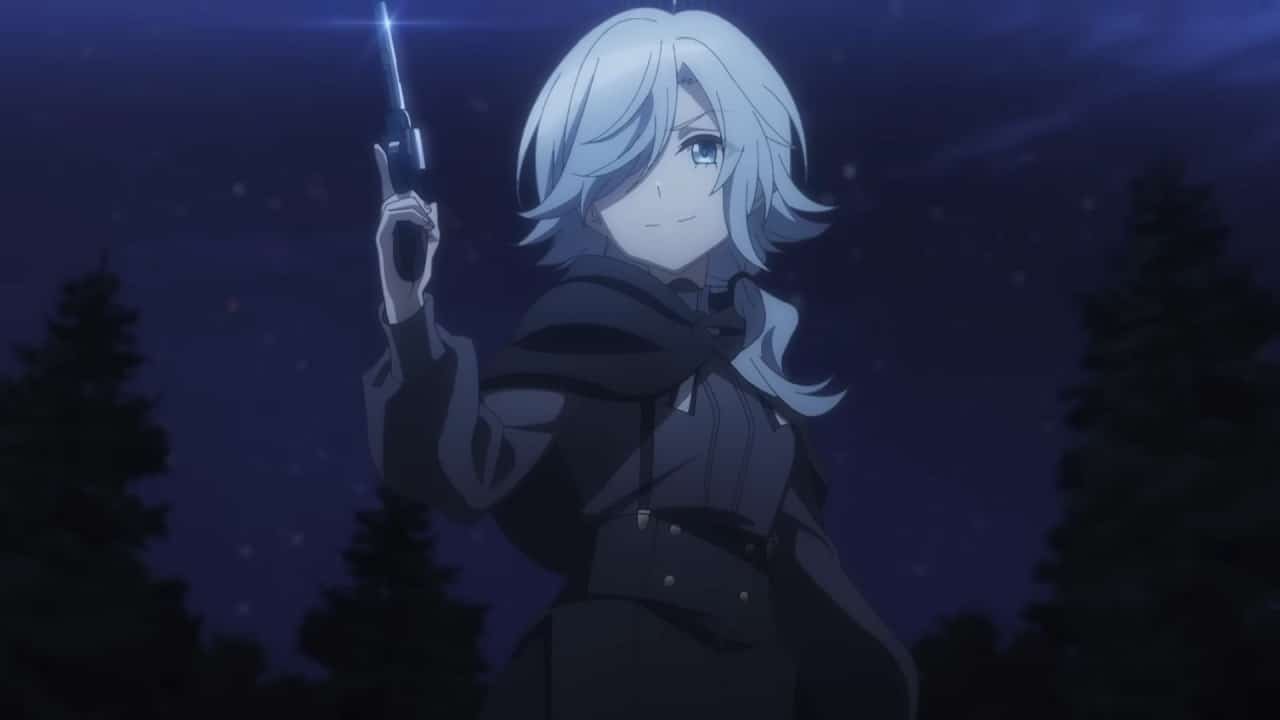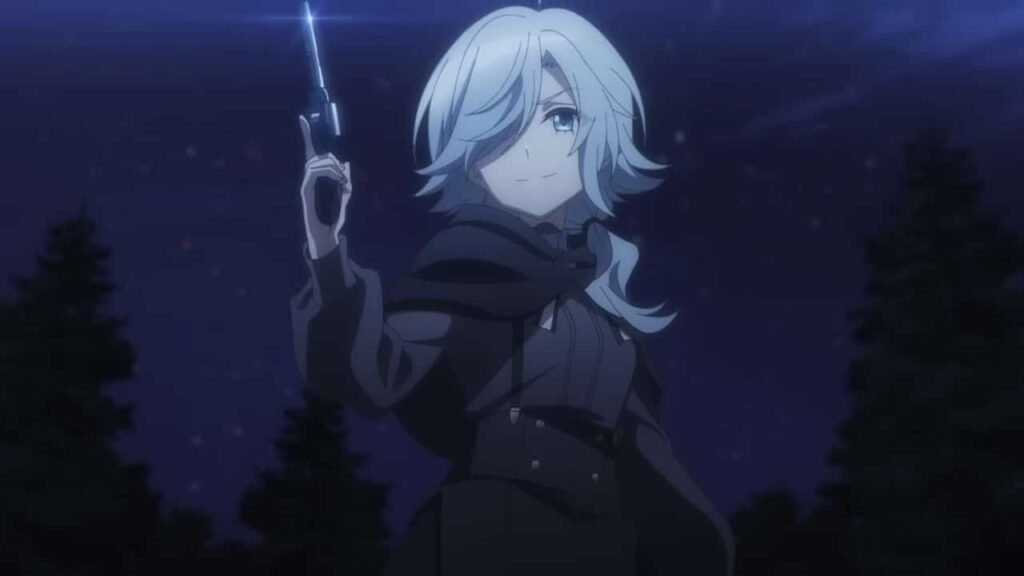 Tie-In Events and Collaborations of Spy Classroom Season 2
To celebrate the return of Spy Classroom, a series of tie-in events and collaborations are in store for fans. One exciting announcement is the collaboration between Spy Classroom and Sanrio Characters. Fans can look forward to an exclusive collaboration design created especially for this event. The unique illustration is sure to spark excitement, and fans will soon have the opportunity to get their hands on merchandise featuring this special artwork.
But the fun doesn't stop there. A board game titled "Spy Classroom: Dark Leap" is set to be released, allowing fans to immerse themselves even further into the world of espionage. Players will get to experience the challenges and thrills of being a spy firsthand, making strategic moves to outsmart their opponents.
For those seeking a more interactive experience, a puzzle-solving event and pop-up shop will take place in Tokorozawa Sakura Town. Fans can put their detective skills to the test and enjoy a hands-on Spy Classroom experience. This event promises to provide an immersive environment where attendees can feel like they are part of the thrilling world of espionage.
Premiere and Online Pre-Screening of Spy Classroom Season 2
The wait is almost over! Spy Classroom Season 2 is set to premiere on July 13, 2023. Fans can finally witness the continuation of the story, uncovering new secrets and unraveling complex missions alongside their favorite characters.
For a lucky few, an online pre-screening of the first episode, titled "#13 MISSION《Bōga》I," will be held on July 7. This exclusive event, available on the official Kadokawa Anime YouTube channel, offers fans a sneak peek at the exciting developments that await them in the new season. The pre-screening is sure to generate even more buzz and anticipation among fans worldwide.
The cast of Spy Classroom Season 2
Embarking on a thrilling espionage adventure requires a talented ensemble of voice actors to bring the characters to life, and Spy Classroom Season 2 boasts an exceptional cast.
Sora Amamiya voices Lily, the skilled and determined spy
Yuichiro Umehara portrays Klaus, the enigmatic and unconventional spy leader
Aoi Yuki brings depth and personality to the character of Monika
Nao Toyama adds complexity to the character of Sybilla with her voice
Miku Ito embodies the unique traits and distinctive personality of Grete
Sumire Uesaka captures the essence of Thea with her voice
Ayane Sakura showcases her talent as Sara, a pivotal member of the spy team
Tomori Kusunoki immerses herself in the role of Annette, embracing her complexities and strengths
Together, these gifted voice actors form an integral part of the Spy Classroom series, injecting the characters with their performances and creating an immersive experience for viewers. Their chemistry and unwavering dedication to their roles contribute to the success and authenticity of the characters' journeys. As fans eagerly await the return of the series, they can anticipate exceptional performances from these talented individuals, who are poised to deliver another round of outstanding portrayals in Spy Classroom Season 2.
Release Details of Spy Classroom Season 2
Spy Classroom Season 2 will be available for streaming and viewing in various regions. While specific streaming platforms have not been mentioned in the available information, fans can expect the series to be accessible through popular anime streaming services, allowing viewers worldwide to follow the thrilling adventures of Klaus, Lily, and their team of spies.
Additionally, fans in Japan can look forward to the theatrical screening of episode 13 on July 7, providing an immersive big-screen experience for avid followers of the series.
As the release date draws nearer, further announcements regarding the streaming platforms and availability for international audiences are expected. Fans are advised to keep an eye on official announcements and platforms to ensure they don't miss out on the highly anticipated second season of Spy Classroom.
Conclusion
As Spy Classroom Season 2 draws nearer, fans can hardly contain their excitement. With a new trailer, captivating key visuals, and a range of tie-in events, the series is making a grand return. Whether it's the thrilling missions, the intriguing storyline, or the chemistry among the characters, Spy Classroom has captivated audiences with its unique blend of espionage and action. So mark your calendars, gather your spy gear, and get ready to join Klaus, Lily, and the rest of the team on an adventure filled with twists, turns, and danger. Spy Classroom Season 2 is set to deliver an unforgettable experience, starting July 13, 2023.