Valentine's Day is the epitome of love and romance, and what could be more perfect for the occasion than a cosy movie night with your significant other? If you're looking for something unique and different from typical romantic movies, you should go for some of the best romantic anime movies.
Anime movies have a reputation for their distinctive storytelling style, and romantic anime movies are no exception. They offer a fresh perspective on love and romance, which makes them stand out from regular romance movies. With stunning animation and captivating plots, these movies are a must-watch for anyone planning a movie date on Valentine's Day.
Whether you're a big anime fan or just seeking a different movie experience, these romantic anime movies will surely deliver a memorable and enjoyable time. They are the perfect choice for a movie date, as they provide an excellent opportunity to bond with your partner while experiencing a touching story. Whether you prefer a movie that tackles the complexities of love or simply a heartwarming romantic story, these anime movies have something for everyone.
So, relax, grab some popcorn, and get ready to be swept away by the enchanting world of romantic anime movies. These must-watch films are guaranteed to make your Valentine's Night unforgettable. Immerse yourself in a world of love and romance, where you can lose yourself in the story and fall in love all over again.
Also Read | All the Gaming Adaptations coming to Netflix in 2023 and beyond! Here's the complete list
Your Name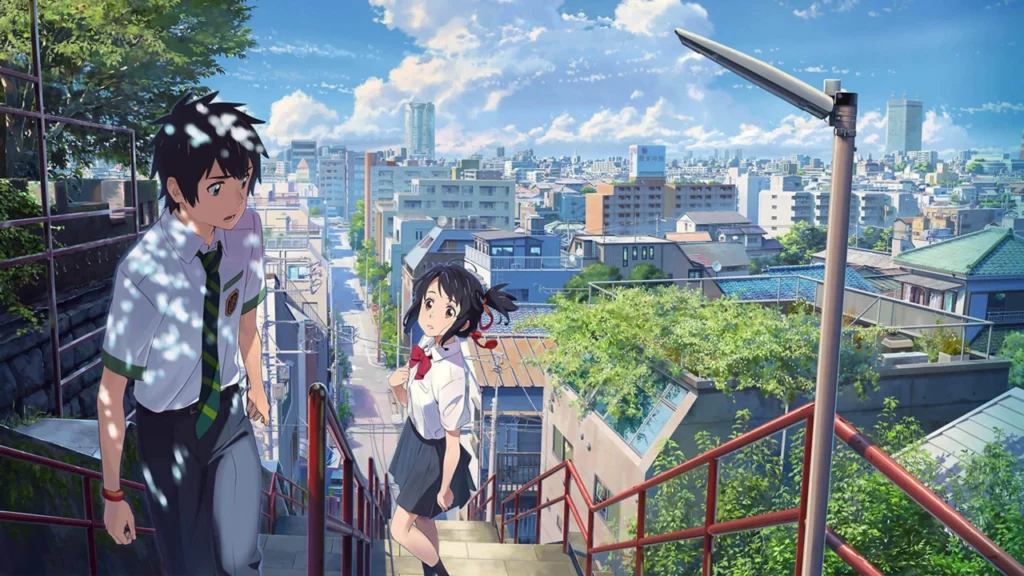 Two high school students, Mitsuha Miyamizu and Taki Tachibana, suddenly find themselves sharing a mysterious connection. To their surprise, they begin switching bodies with each other, waking up in each other's lives and experiencing the world through each other's perspectives. Despite the distance between them, they soon discover they can communicate with each other through notes left on paper and phones, and even on their skin. As they continue to switch bodies, they learn more about each other and grow closer, eventually leading to a desire to meet in person.
However, things become more complicated when they discover the true nature of their connection, as they are separated by not only distance but also time. Taki travels to the ruins of Mitsuha's town to find her, but only finds her name listed among the fatalities of a tragedy that struck the town three years earlier. Meanwhile, Mitsuha wakes up in Taki's body just as a comet, Tiamat, is about to collide with Earth. With the help of her friends, she must convince the town's mayor to evacuate the residents and prevent a disaster.
Despite their efforts, Tiamat crashes and Mitsuha's memories of Taki begin to fade. Five years later, Taki, now a university graduate, feels a sense of longing for something he cannot identify. He becomes interested in the events surrounding Tiamat and eventually discovers that Mitsuha is living in Tokyo. When their trains cross paths, they are instantly drawn to each other and race to find each other, finally meeting at the stairs of a shrine. They realize they have found what they have been searching for, but cannot remember each other's names. The film's central theme of love and connection transcends time and distance, showcasing the power of human connection and the lengths people will go to find their soulmate.
Writer: Makoto Shinkai
Release Year: 2016
Run Time: 106 minutes
Studio: CoMix Wave Films
OTT Platform: Netflix
I Want to Eat Your Pancreas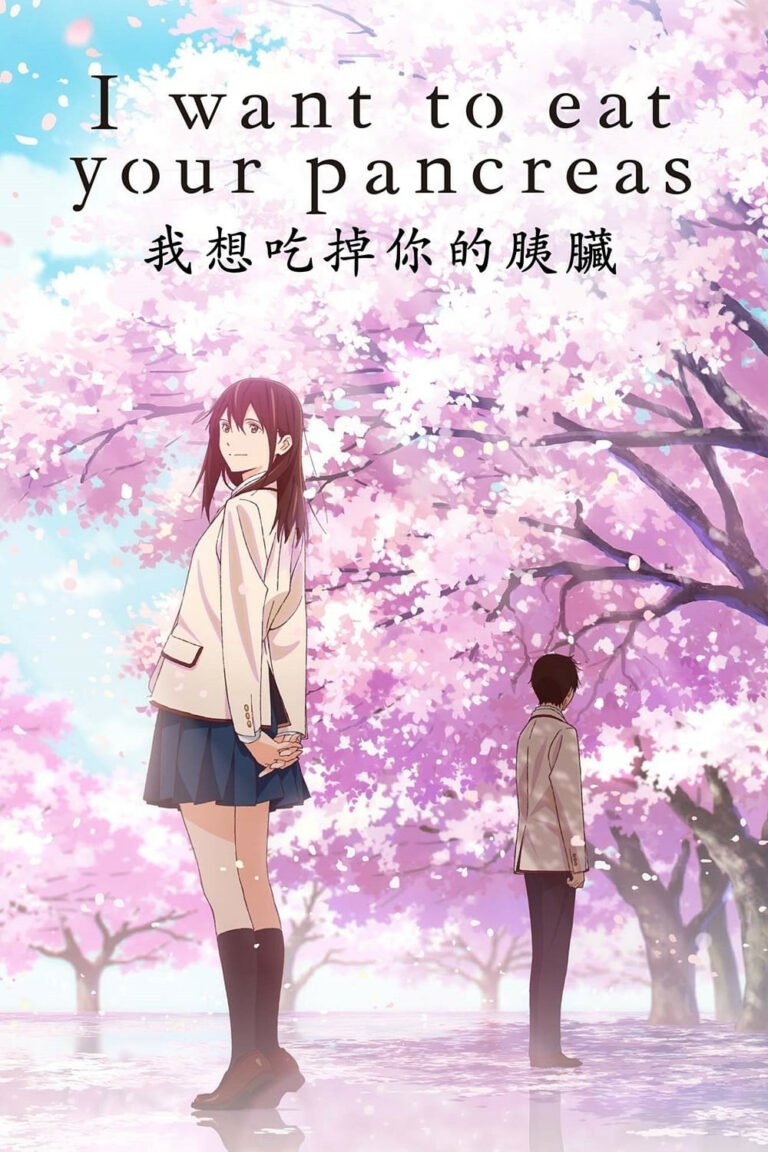 The name might sound creepy but trust me – it's a beautiful movie. "I Want to Eat Your Pancreas" is a romantic anime movie that follows the story of a high school student named Sakura Yamauchi, who has been secretly suffering from pancreatic disease. One day, she meets a loner classmate named Haruki Shiga and gives him her diary, which reveals her condition and the fact that she doesn't have much time left to live.
Haruki is initially hesitant, but as he begins to read the diary and learns more about Sakura, he decides to keep her secret and support her in any way he can. Despite the fact that they come from completely different backgrounds and have little in common, the two develop a close relationship as Haruki helps Sakura live out her remaining days to the fullest.
Together, they go on adventures, try new things, and make memories that will last a lifetime. However, as Sakura's condition deteriorates, Haruki must come to terms with the fact that she will soon be gone and he will be left alone once again. This touching anime movie explores the themes of love, friendship, and the preciousness of life.
Writer: Yoru Sumino (original light novel)
Release Year: 2018
Run Time: 108 minutes
Studio: VOLN
OTT Platform: Netflix
Howl's Moving Castle
Howl's Moving Castle" is a romantic anime movie that tells the story of a young girl named Sophie who is cursed by a wicked witch and turns into a 90-year-old woman. Sophie sets out on a journey to break the spell and meets a wizard named Howl who lives in a magical moving castle. Howl, who is known to be a ladies' man, is being sought after by the evil sorceress and the kingdom's army. As Sophie travels with Howl and his strange companions, she begins to develop feelings for the wizard and discovers that he is not as he appears.
Throughout the movie, Sophie and Howl face many obstacles and challenges as they try to break the curse and defeat the evil sorceress. Along the way, they also discover secrets about Howl's past and the true nature of his magical powers. The film is a touching and heartwarming tale of love and self-discovery that explores the power of sacrifice and the meaning of true courage. With its stunning animation and emotional storyline, "Howl's Moving Castle" is a must-see for fans of romantic anime movies and those who appreciate a good fairy tale.
Writer: Hayao Miyazaki (based on the novel by Diana Wynne Jones)
Release Year: 2004
Run Time: 119 minutes
Studio: Studio Ghibli
OTT Platform: Netflix
The Night is Short, Walk on Girl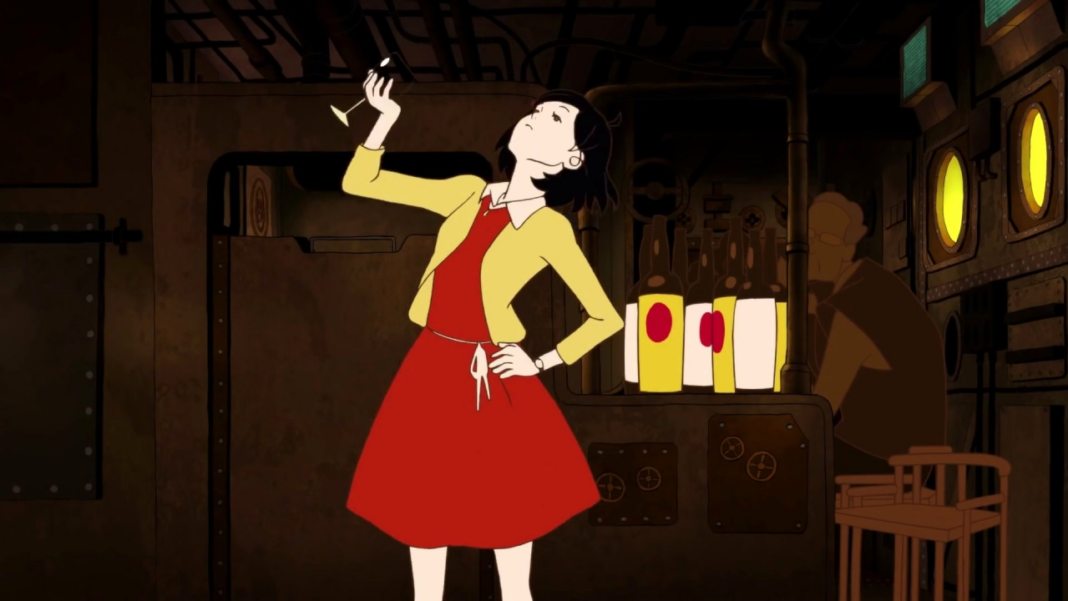 The Night is Short, Walk on Girl is a Japanese romantic comedy film. The movie follows the story of a young man named Senpai who is deeply in love with a mysterious girl he calls "the Girl with Black Hair." However, Senpai is unable to express his feelings to her, and instead spends his nights exploring the city and getting involved in strange and absurd adventures.
One night, he happens to bump into the Girl with Black Hair, who is out drinking and partying with her friends. Despite his shyness, Senpai decides to join her on her wild and unpredictable night, hoping to find a way to finally confess his love to her. Along the way, he encounters a cast of eccentric characters, including a love-struck otaku, a group of suspicious strangers, and a supernatural being.
With its quirky humor, charming characters, and fantastical storyline, it's a film that's sure to captivate audiences of all ages. Through its twists and turns, Senpai's journey is both hilarious and heartwarming, as he learns the value of courage, friendship, and most of all, the importance of being true to himself.
Writer: Tomihiko Morimi (based on the novel by Tomihiko Morimi)
Release Year: 2017
Run Time: 93 minutes
Studio: Science SARU
OTT Platform: Netflix
The Wind Rises
Based on the life of Jiro Horikoshi, the designer of the Mitsubishi A5M and A6M Zero fighter planes used by the Japanese during World War II. The film explores the relationship between Jiro's passion for aeronautical design and the realities of war.
The film begins with Jiro as a young boy, who is inspired by the beauty and power of flight. Despite his near-sightedness, Jiro becomes a successful aeronautical engineer and eventually leads the design team for the Zero fighter plane. Throughout the film, Jiro grapples with the moral implications of his work, as he realizes the devastating impact that his designs could have on the world.
Despite the dark themes, The Wind Rises is a beautiful and inspiring film, with breathtaking animation and an emotional score. The film explores the theme of dreams and the lengths that people will go to pursue them, regardless of the consequences. Through Jiro's story, Miyazaki presents a powerful meditation on the complex relationship between creativity and destruction and the way that our greatest dreams can sometimes lead to our greatest regrets.
Writer: Hayao Miyazaki
Release Year: 2013
Run Time: 126 minutes
Studio: Studio Ghibli
OTT Platform: Netflix
5 Centimeters per Second
The film is told in three interconnected stories that follow the life of a young man named Takaki Tono, as he grows up and experiences the joys and heartaches of first love.
The first story follows Takaki as a young boy, who forms a close bond with a girl named Akari. Despite their strong connection, the two are separated when Akari moves away. The second story shows Takaki as a teenager, struggling to come to terms with his feelings for Akari, and his fear of losing her again. In the final story, Takaki is a young adult, living a solitary life and grappling with the memories of his past love.
5 Centimeters per Second is a visually stunning film, with breathtaking animation and a breathtaking score that perfectly captures the emotions of the characters. The film explores themes of love, loss, and the passage of time, and the ways in which our memories and experiences shape who we are. Through its evocative storytelling and beautiful imagery, 5 Centimeters per Second is a touching and poignant meditation on the beauty and pain of first love and the power of memory.
Writer: Makoto Shinkai
Release Year: 2007
Run Time: 63 minutes
Studio: CoMix Wave Films
OTT Platform: Netflix
From Up on Poppy Hill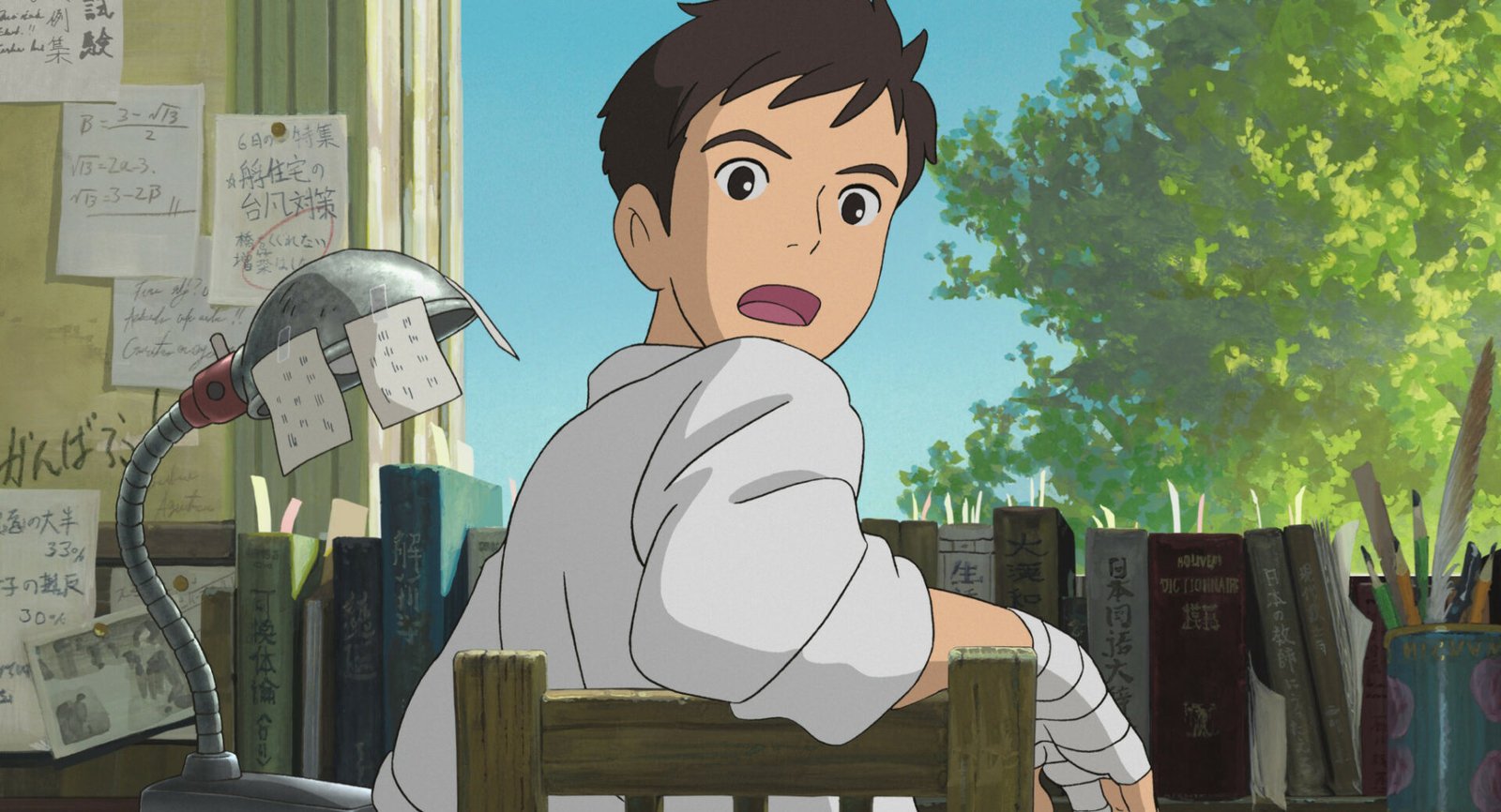 From Up on Poppy Hill is a Japanese animated drama film is set in 1963 in Yokohama, Japan, and follows the story of a teenage girl named Umi Matsuzaki. Umi is a hardworking and responsible student, who helps her grandmother run a boarding house. One day, she meets Shun Kazama, a boy from her school who is a member of the school's journalism club. The two soon become friends, and together, they embark on a journey to save their school's clubhouse, the Latin Quarter, from being demolished.
As Umi and Shun work together to save the Latin Quarter, they uncover a deeper connection between their families and come to understand the importance of letting go of the past and embracing the present.
Writer: Hayao Miyazaki and Keiko Niwa (based on the manga by Chizuru Takahashi)
Release Year: 2011
Run Time: 91 minutes
Studio: Studio Ghibli
OTT Platform: Netflix
A Silent Voice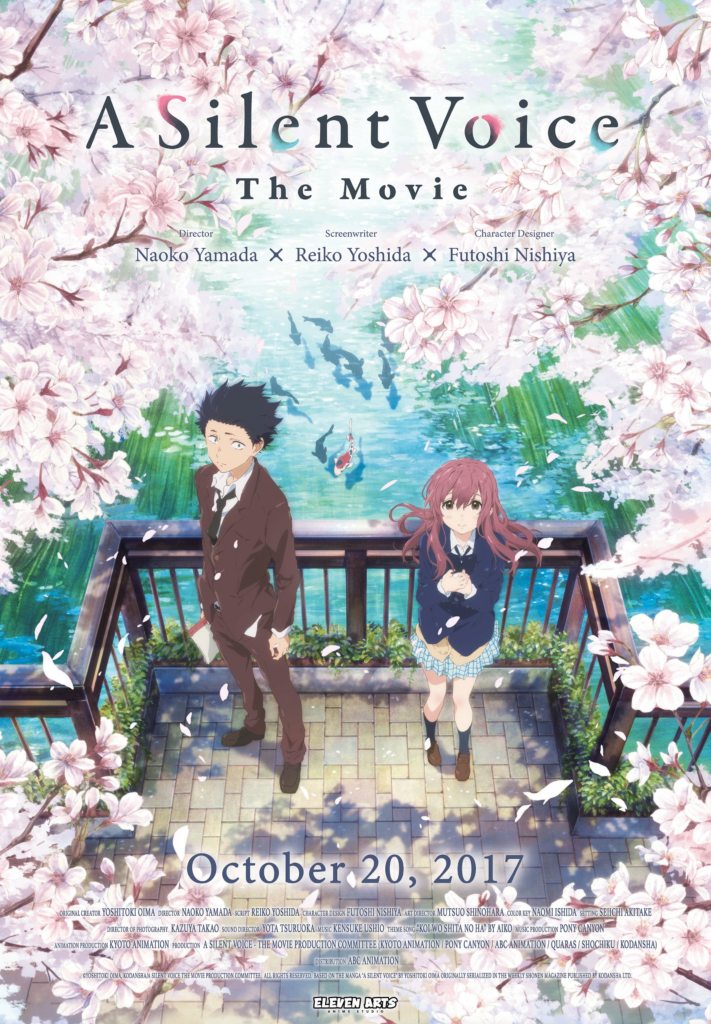 This romantic anime tells the story of a young boy named Shoya Ishida who is struggling to come to terms with his past actions. As a child, Shoya was known for bullying his classmate, Shoko Nishimiya, who is deaf. After years of bullying and harassment, Shoko transfers to another school, leaving Shoya feeling guilty and alone.
Years later, Shoya has changed and is now determined to make amends for what he did. He begins to reach out to Shoko, who has returned to their school, and the two start to form a friendship. As they get to know each other better, Shoya learns about the challenges that Shoko faces every day, and he becomes more and more determined to help her.
Despite the obstacles they face, including the scepticism of their classmates and Shoko's own struggles with self-doubt and trust issues, the two continue to grow closer and eventually fall in love. However, as their relationship deepens, they also come to realize the impact that their past actions have had on each other and those around them, and they must work together to heal the wounds of their shared past.
Writer: Yoshitoki Oima (based on the manga by Yoshitoki Oima)
Release Year: 2016
Run Time: 130 minutes
Studio: Kyoto Animation
OTT Platform: Netflix
Weathering With You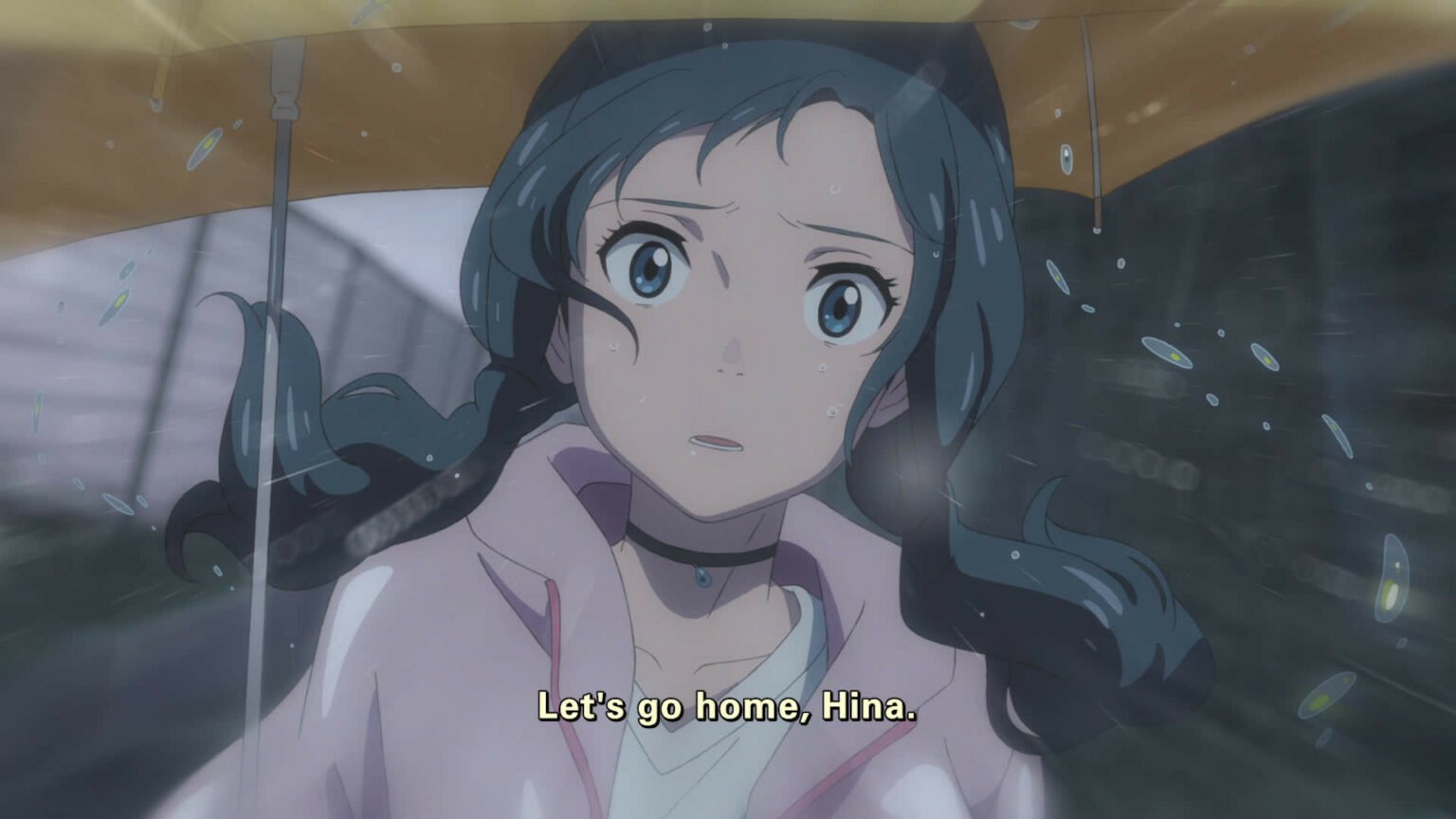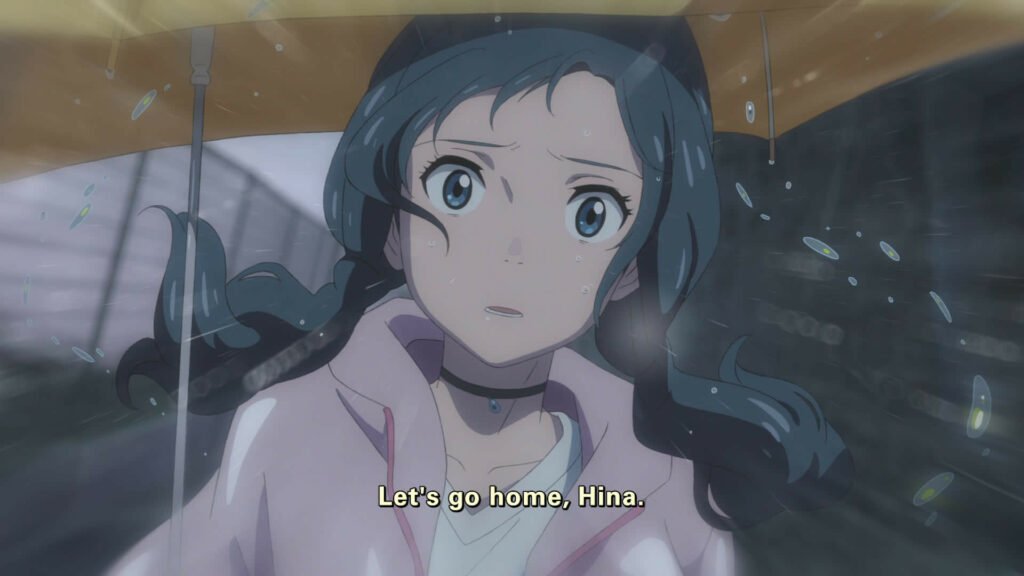 This romantic anime movie – Weathering With You – follows the story of a high school student named Hodaka Morishima who runs away from his hometown to Tokyo, in search of a new life. He soon finds himself struggling to make ends meet until he meets a young girl named Hina Amano, who possesses the ability to control the weather. As he learns more about Hina and her situation, Hodaka finds himself falling in love with her, but their relationship is threatened by the consequences of Hina's powers and the forces that are trying to exploit her abilities.
The movie explores themes of love, sacrifice, and the power of hope, as Hodaka and Hina face obstacles and must make difficult choices to protect each other and their future together. The relationship between Hodaka and Hina is a touching and endearing one, with moments of both joy and heartache that will resonate with audiences.
As the two navigate their relationship and the challenges they face, they must also come to terms with their own personal struggles and beliefs, making the journey a transformative one for both of them. "Weathering With You" is a heartwarming and emotional roller coaster that will leave you with a message of hope and the power of love to overcome even the toughest of circumstances.
Writer: Makoto Shinkai
Release Year: 2019
Run Time: 112 minutes
Studio: CoMix Wave Films
OTT Platform: Hulu
The Girl Who Leapt Through Time
Dive into the life journey of Makoto Konno! A high school student who suddenly gains the ability to time-leap. Makoto decides to use her new power to fix her mistakes and make her life easier but soon realizes that her actions have unintended consequences.
Throughout the movie, Makoto learns to navigate the complexities of time travel and the consequences of her actions, all while developing a touching and endearing relationship with one of her best friends, Chiaki. The movie's animation and soundtrack are beautiful, creating a magical and atmospheric experience for the viewer.
The relationship between Makoto and Chiaki is a highlight of the film, as their bond grows stronger and they navigate the challenges and obstacles that come their way. The film explores themes of love, sacrifice, and the power of friendship, and the ending will leave you with a message of hope and a warm, fuzzy feeling in your heart.
Writer: Yasutaka Tsutsui (based on the novel by Yasutaka Tsutsui)
Release Year: 2006
Run Time: 98 minutes
Studio: Madhouse
OTT Platform: Netflix
ALSO READ | 15 Romantic Movies to Watch with Your Love on Valentine's Day
Only Yesterday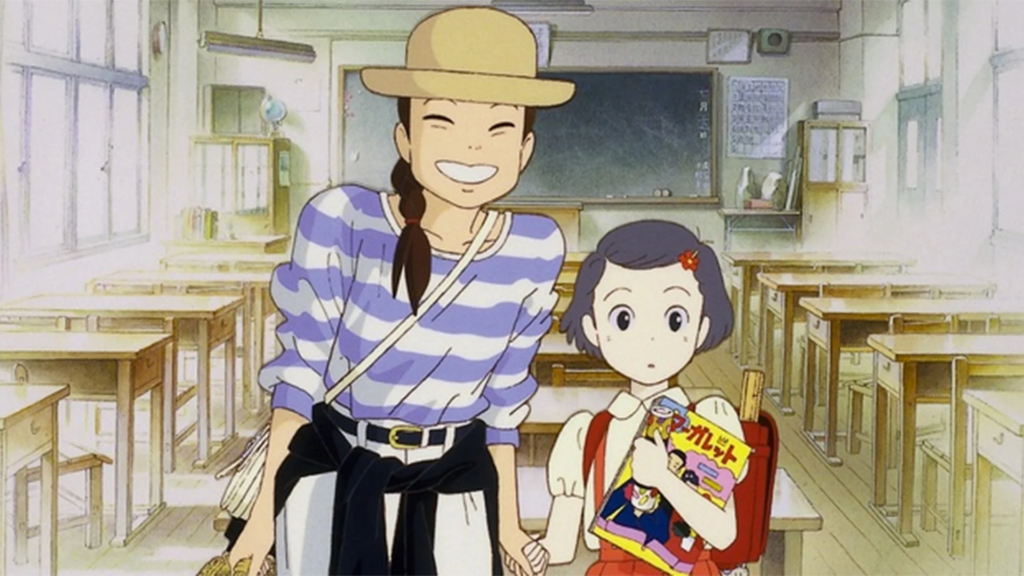 Only Yesterday is a Japanese romantic anime movie that was released in 1991. The film follows the story of Taeko, a 27-year-old single woman who travels to the countryside of Yamagata to help out with the safflower harvest and to take a break from her busy life in Tokyo. During her trip, she reflects on her childhood memories and experiences as she relives moments from her past through flashbacks. The romantic aspect of the movie revolves around Taeko's thoughts about a boy she knew when she was a child.
As she revisits her memories, she begins to understand her feelings towards him and realizes that she has never truly forgotten him. The romantic anime movie slowly unfolds as Taeko begins to realize the depth of her feelings towards this boy from her past. The theme of self-discovery is prominent as Taeko embarks on a journey to understand herself better. The film seamlessly blends the present with the past as Taeko revisits her childhood memories and learns about the person she has become.
Throughout the film, Taeko reflects on the choices she's made in life and the person she's become. The film's introspective tone is elevated by its stunning landscapes, beautiful animation, and its beautiful and memorable score.
Writer: Hotaru Okamoto and Takashi Nakamura (based on the manga by Hotaru Okamoto)
Release Year: 1991
Run Time: 118 minutes
Studio: Studio Ghibli
OTT Platform: Netflix
Castle in the Sky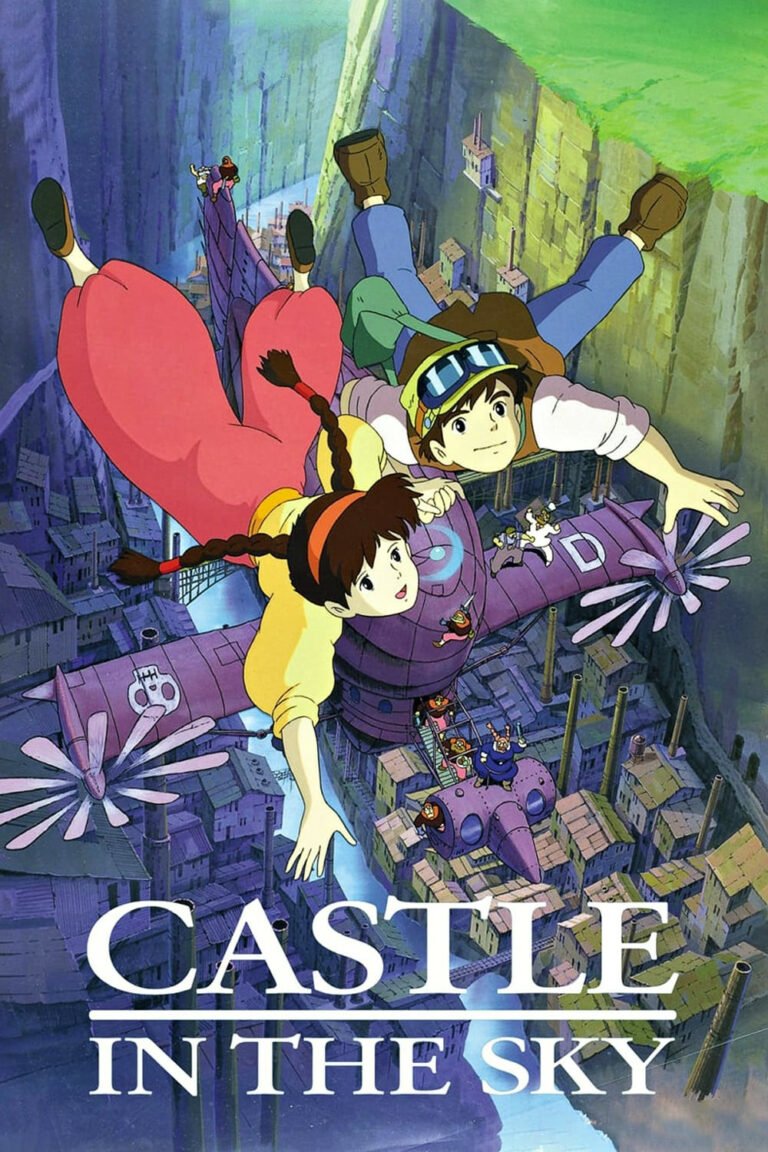 Sheeta, a young orphan, and her kidnapper, Col. Muska, are en route to a military prison via air travel when they encounter an attack by a group of air pirates led by the commanding Dola. Sheeta is able to survive the mid-air collision by using a magical crystal that is hanging around her neck.
After this close call, she meets Pazu, another orphan, and together they embark on a journey to uncover the mysteries of the floating city of Laputa. However, their journey is not without obstacles as they are constantly being pursued by both Muska and the treasure-seeking pirates. The allure of Laputa's numerous treasures has caused both parties to seek out the city at all costs. Catch more about Sheeta and Pazu in this romantic anime movie.
Writer: Hayao Miyazaki
Release Year: 1986
Run Time: 124 minutes
Studio: Studio Ghibli
OTT Platform: Netflix
The Cat Returns
Haru, a high school student, comes across a cat that was in danger of being hit by a truck and saves it. To her surprise, the cat transforms into a prince named Lune, who is the son of the Cat King. Out of gratitude, the Cat King asks Haru to marry Lune. Haru is then transported to the Cat Kingdom, where she starts to experience changes in her appearance, slowly taking on feline features. However, when she tries to leave, she is prevented from doing so.
But with the help of the Baron and Toto, two statues that have been brought to life by magic, Haru is able to escape and regain her freedom. In this whimsical tale, Haru must navigate the strange and fantastical world of the Cat Kingdom, all the while facing new challenges and obstacles. With the help of her new friends, she must find a way to return to her own world and reclaim her normal life. This romantic anime movie is a must-watch!
Writer: Reiko Yoshida (based on the manga by Aoi Hiiragi)
Release Year: 2002
Run Time: 75 minutes
Studio: Studio Ghibli
OTT Platform: Netflix
Summer Wars
Dwell into Kenji Koiso's story who is a 17-year-old math prodigy. He is invited to work on a mathematical formula in a virtual reality world named OZ. However, things take a turn for the worse when a rogue AI hacker gains control of OZ and begins to wreak havoc on the real world. The hacker's ultimate goal is to destroy the Earth and its inhabitants.
Kenji, along with Natsuki, a childhood friend who invited him to her family's summer home for the holiday, must work together with Natsuki's extended family to stop the hacker and save the world. The family, who is initially wary of Kenji, eventually comes to accept him as one of their own and bands together to find a solution to the crisis. Throughout the movie, the audience is treated to an exciting blend of action, humour, and drama as Kenji and the family work together to overcome the obstacles they face. The romantic anime movie also highlights the importance of family and the bonds that connect us all.
Writer: Mamoru Hosoda
Release Year: 2009
Run Time: 114 minutes
Studio: Madhouse
OTT Platform: Hulu