It was on 1st December 2021, all the 12 episodes of Araki's Jojo's Bizarre Adventure Part 6: Stone Ocean dropped on Netflix. Surprisingly Netflix streamed the entire batch in one go rather than going for the weekly drop model. But 12 episodes are not enough to quench the thirst. Now fans do not want their life to be ruined before Jojo Stone Ocean Episode 13 release date is announced on Netflix. But Netflix and David Productions are mum about it. That is not all they are keeping mum about. Fans are hearing rumours about Jojo Part 7 in production.
JoJo's Bizarre Adventures Part 7 'Steel Ball Run' anime is highly anticipated and awaited to captivate the senses of fans once again. It has been almost a decade now when the first episode of JJBA Season 1 premiered in Japan on October 5, 2012. We also know that Stone Ocean Part 2 is yet to come and is far from over. But let's take a look at all the information we have so far on whether or when can we expect Jojo Part 7 to release.
Will there be Jojo Part 7 Steel Ball Run Anime in 2022?
Makers have not confirmed yet their plans to work on the release of Jojo's Part 7 anime. We also know that Jojo's Bizarre Adventure Stone Ocean Part 2 anime is about to come with its pending episodes in the first half of 2022. It is understandable that till the time Stone Ocean Part 2 anime does not complete its run, we cannot expect to hear about Jojo's Bizarre Adventure Steel Ball Run anime.
Speaking that, we also know that JoJo's Bizarre Adventures anime gets a release every 2 years. In other words with Part 6 coming in December 2021, we can expect Jojo Part 7 to get a release in 2023. This is mere speculation and we need to wait to hear an official word on Jojo's Part 7 Steel Ball Run anime release date.
Jojo Part 7 Spoilers
Jojo's Bizarre Adventure Steel Ball Run is Araki's 7th instalment in the Jojo series. In terms of continuity, the manga falls into an entirely new timeline, alternate to that of Jojo Part 1-6. Steel Ball Run was released as 95 chapters that began publication in 2003 and came to an end in 2011. As the timeline movies to a different world, a new Jojo now becomes the protagonist of the series.
Jojo's Bizarre Adventure Steel Ball Run takes place in 1890 in the United States and starts Johnny Joestar. Even in this alternate world, the classic Jojo elements of stands and bizarreness has not been removed. Johnny Joestar is a former jockey and a paraplegic person who enters Steel Ball Run, a nationwide horse race with an astounding prize. Johnny meets Gyro Zeppeli and eventually moves from being enemies to friends.
They encounter dangerous races and enemies and eventually meet a mysterious Diego Brando, this world's version of Dio Brando, which leads them further down a bizarre and dangerous road that also involves a God.
Are there any Jojo Part 7 anime leaks?
A few days ago a Reddit user discovered that Jojo Part 6 may not be the only one in production. Jojo Part 7 Steel Ball Run anime is also in production. He made the prediction on the basis of a patent document he discovered wherein the Steel Ball Run got patented on the same day as Stone Ocean did. No one knows yet what can be expected. But the possibilities naturally focus primarily on the Steel Ball Run anime coming in the future.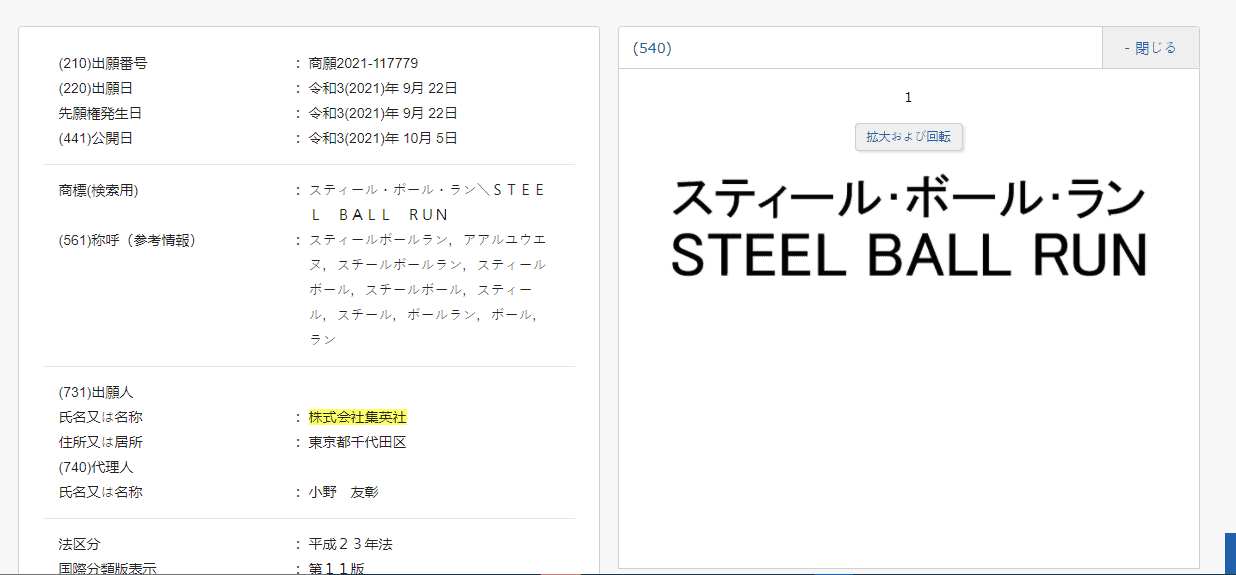 In the past, David Productions had given a reason behind the average 2 years timeline to come up with a new season. It was expensive to animate scenes with horses, and since Jojo: Steel Ball Run really focuses on a horse race, it might turn out to be all the more extremely expensive. For this reason, entering into a partnership with Netflix from Jojo Part 6 would have helped to unlock the situation well in advance.
If our speculations turn out true then Jojo's Bizarre Adventure Part 7: Steel Ball Run could arrive within two years, aka 2023. Of course, for now, there is nothing confirmed and we will have to wait a long time before we have any confirmation. This encourages us to dream about more parts – Jojolion in 2025 followed JoJolands in 2027. Assuming that Araki finishes Jojo's Bizarre Adventure manga in another 10 years, asking a lot from him, there is a probability of the anime and manga endings happening in the same year.
Jojo Part 7 Anime Trailer
We cannot expect a trailer so soon assuming that Part 7 will come one day. However, it will be too optimistic to hope for a teaser for Steel Ball Run the day the last episode of Stone Ocean airs?
In the meantime, you can enjoy a fan-made trailer and enter into the world of Jojo.
Who will be part of Steel Ball Run cast?
This is mere speculation that the production studio will retain the key characters. Check them out!
Johnny Joestar
Gyro Zeppeli
Lucy Steel
Steven Steel
Diego Brando
Hot Pants
Mountain Tim
Wekapipo
The post will get updated with information as and when it comes. Till then stay tuned with us.